In this article, we'll tell you about the most popular DAWs, and their strong and weak points in regard to using them for mixing. We'll tell you what are the best DAWs for mixing digital audio.
Our professional mixing engineers will share their experience of mixing and mastering using different DAWs, so the advice and tips in this article are very practical and first-hand.
What is a DAW in music?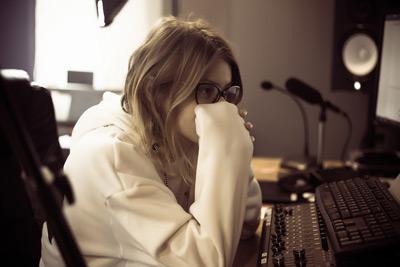 A DAW stands for Digital Audio Workstation as opposed to analog gear. Most often, a DAW is software that is installable on your desktop or laptop.
A standard DAW is a perfect instrument that helps an artist, a musician, a producer, or other people who want to record, compose, edit, or mix music or sounds to have all the needed instruments and sound effects ready and organized in one place.
DAWs are equipped with stock plugins for audio editing. Stock plugins are distributed together with the DAW, as opposed to third-party plugins, which you may add to your DAW if you are unsatisfied with the stock ones.
A DAW also may contain virtual instruments to produce high-quality arrangements for songs of all genres: pop, hip-hop, electronic music, and others.
Using DAWs, audio engineers perform editing and mixing music or songs according to the highest-quality industry standards.
All the DAWs serve roughly one purpose of music production, but despite their similarities, they all are different.
Some DAWs are better for sound design, others are tailored for making high-quality beats, and others are perfect for live performances.
Some DAWs have an easy user interface and are preferable for learners and amateurs, while other ones are more complicated and require more studying and an engineering approach from the user.
There are also DAWs that are perfect for industry-standard professional mixing and mastering, and to the development of these DAWs, we pay the closest attention at our mixing and mastering studio.
The best DAW for mixing: does it exist?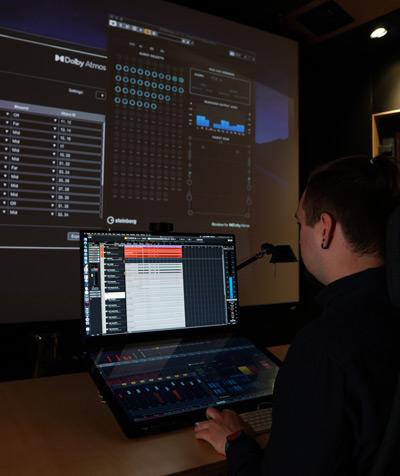 We can not name a DAW that will be the best for everybody. For better or for worse, every audio engineer has their preferences, and in this way, DAWs are very much like cars: there is no universal best car for everybody.
Obviously, the specifics of the work you do matter a lot.
However, working as an audio engineer for more than a decade, I have formed my preferences, as well as we, as a team, share pretty similar ideas on this topic. So keep reading, and you will be armed with the experience of professional mixing engineers.
What best DAWs for mixing do mixing engineers use?
Mixing engineers are creative people, and guess what, in our practice, we encountered engineers using a whole bunch of different products and tools.
Sometimes mixing engineers don't use DAWs at all. Of course, now I am talking about analog mixing.
As you see, you can use virtually any DAW for recording, mixing, and other music production tasks, so if you haven't chosen your favorite tool with which you are going to spend your mixing hours yet, no problem. Just read along, and I hope, reaching the end of the article, you'll have a pretty good idea of what DAWs are worth your attention.
We'll list the products from the most popular or most functional down to less popular or less high-functional ones. Let's start with the leaders in the industry.
Pro Tools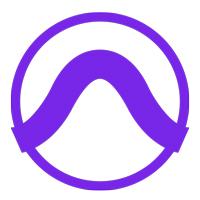 Pro Tools is rightfully considered to be the highest-quality DAW that is being used the most for editing and mixing.
It has excellent functionality, everything you need for professional recording, mixing, and mastering workflow, and even more.
However, we don't use Pro Tools too much. In our opinion, its downsides include a bit outdated look and a somewhat complicated session view for professional audio editing. The interface seems not too user-friendly.
We also feel that it doesn't have the best latency and doesn't seem like the quickest DAW.
Pro Tools is a complicated DAW; you'll need to study its interface and functions a lot before you can easily use the workflow. You need to be pretty technically-minded to like this DAW.
However, as I said earlier, its functionality is very rich and highly professional. One can make industry-level mixes using this DAW.
Pro Tools prices
You can download a simplified version of Pro Tools for free, it's called Pro Tools intro, but there's just a few plugins in it and obviously it's not enough for professional mixing.
You can purchase Pro Tools using a subscription plan with monthly or annual payments.
It starts with the basic Pro Tools Artist for €9 per month or €89 per year. With the subscription you get more than 100 stock plugins.
The more advanced version is €37 for a month or €279 for a year.
And the best, Pro Tools Flex, for high-end music professionals costs €89 for a month or €929 for a year.
Pro Tools and Melodyne bundle
By purchasing the subscription for Pro Tools, you are automatically getting Celemony Melodyne 5 Essential for free. This will come in handy if you are going to record, edit, and manually tune vocals.
Steinberg Nuendo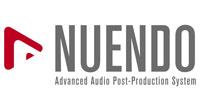 This is our favorite software. Nuendo is also famous as an excellent tool for producing high-quality music for videos and films.
The DAW supports many formats, including Dolby Atmos, and provides perfect functionality. It's great for sound design, music production, mixing, and mastering.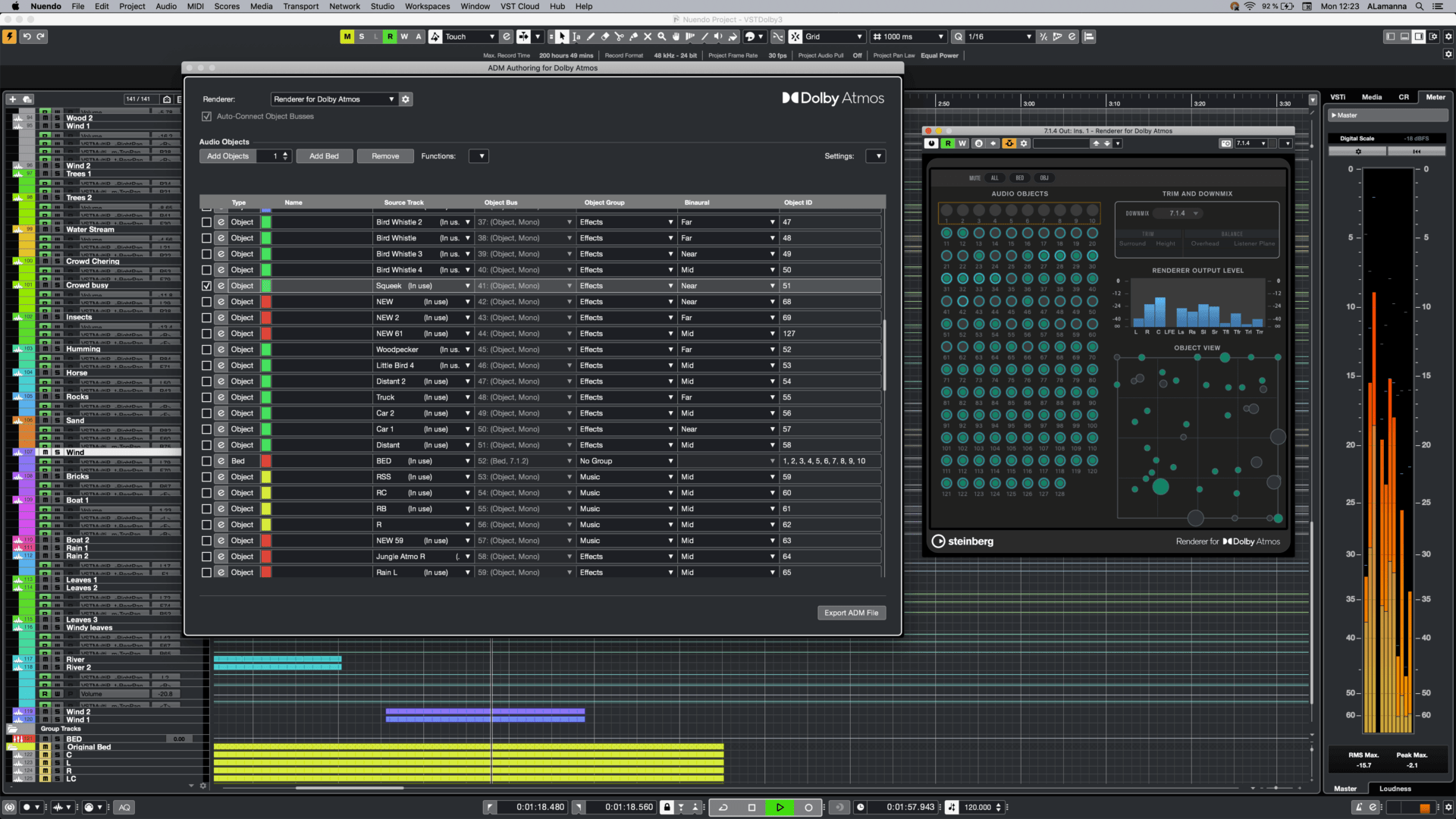 We consider this DAW a benchmark for mixing software and have been using it a lot.
If you, like me, started mixing with Cubase, then Nuendo will also feel familiar, and you'll learn it intuitively and quickly.
Generally, to have an idea of what Nuendo is like, combine in your imagination the high functionality of Pro Tools with the convenient and nice-looking interface of Cubase.
Another thing we like in Nuendo is that it works pretty fast, at least, it feels that way.
You can download Nuendo full version for $499.
Of course, the trial version is available, and you can check your impressions from this DAW before purchasing it.
Cubase

Cubase has a very friendly interface but is less advanced than Nuendo and Pro Tools. When you perform a professional mixing using Cubase, you will feel a bit confined, often wishing for more functionality.
Particularly, you'll miss the support of some sound formats. Also, Cubase may lag a bit from time to time when you'd want it to work faster.
However, in general, Cubase is a winning software like the ones we mentioned above. We love this DAW and also have good experience in using it.
Cubase prices
You can download its editions for the following prices
Cubase Elements for about €100
Cubase Artist for €329
Cubase Pro for €579
Obviousely, Cubase Pro has the maximum features regarding plug-ins, number of tracks, instruments, effects, and others.
Many functions are unique to the Pro edition, including the Dolby Atmos Renderer.
So, if you plan to use Cubase professionally for mixing and producing, you'll need Cubase Pro.
And, of course, if you are just starting and would like to try, the trial version is always available for you.
Logic Pro X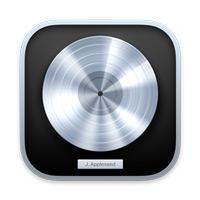 You might question why Logic Pro is not the first on our list because many people know it as a very popular DAW, maybe even the most popular one.
Of course, we used our preferences to complete this particular rating. We rate Logic Pro a little lower than the DAWs reviewed above, and there are several reasons for that.
The advantage of Logic Pro X is, of course, its vast functionality. And regarding this, we could place it at the top of our chart, or at least right after Pro Tools. It has all that an audio engineer needs and more. This DAW was put together by Apple quite thoroughly.
However, we feel there are still some things that could be improved with Logic. We think that hotkeys are somewhat counterintuitive, and we find the graphic representation of waves not very convenient. Again, these impressions come from our experience of many years of work, but you can check for yourself and see; maybe you'll disagree.
Technical requirements
Unlike other popular DAWs, being an Apple product, Logic Pro runs only on macOS (plus iPadOS and iOS). There is no version for Windows.
Dolby Atmos support in Logic
The crowning jewel of the functionality of Logic Pro is a native Dolby Atmos support.
Logic fully supports Dolby Atmos workflow, and although many DAWs also allow you to work with surround sound in music production, in Logic this functionality was developed exceptionally well. Working with the Dolby format here is fast and convenient.
Moreover, since 2022, with Dolby Atmos Renderer, the software integrates Apple Renderer, allowing you to perfectly prepare your high-quality surround sound to release on Apple music. Logic allows you to monitor your Dolby Atmos mix exactly how it will sound on Apple music after you release it; you can check everything, including the head-tracking feature.
Considering all that is stated above, for engineers who work with Dolby Atmos, Logic is the first and the best solution when choosing a digital audio workstation.
Logic Pro X Price
You can download the DAW for as much as $199.99 from Mac App Store.
Ableton Live

This digital audio workstation is very popular and can be used to mix digital audio. We haven't worked much with it in our studio because Ableton's main emphasis and advantage is that it provides tons of functionality for live performances.
It contains everything for the concert's sound engineer, including the stage lighting system management.
So, this DAW is number one for a sound engineer for live performances.
For mixing, however, Ableton has a decent set of tools, but the applications reviewed above are definitely superior regarding the functionality for digital audio mixing.
Ableton Live prices
Live editions are
Intro, for $99
Standard, for $449
Suite, for $749
Ableton Live Intro has an essential set of functions with a restricted number of tracks and channels for you to use.
Suite is, on the contrary, the maximum edition, which includes a lot more than Intro and Standard, for example, over 70Gb of packs of sounds for producers, more effects, and others.
Reaper

Reaper is a simple and reliable high-quality DAW. It's not expensive, and besides, it's free for the first two months as a trial period. It has minimum extra features and no unnecessary animation.
Reaper's functions are streamlined and quick thanks to its simplicity and efficient structure.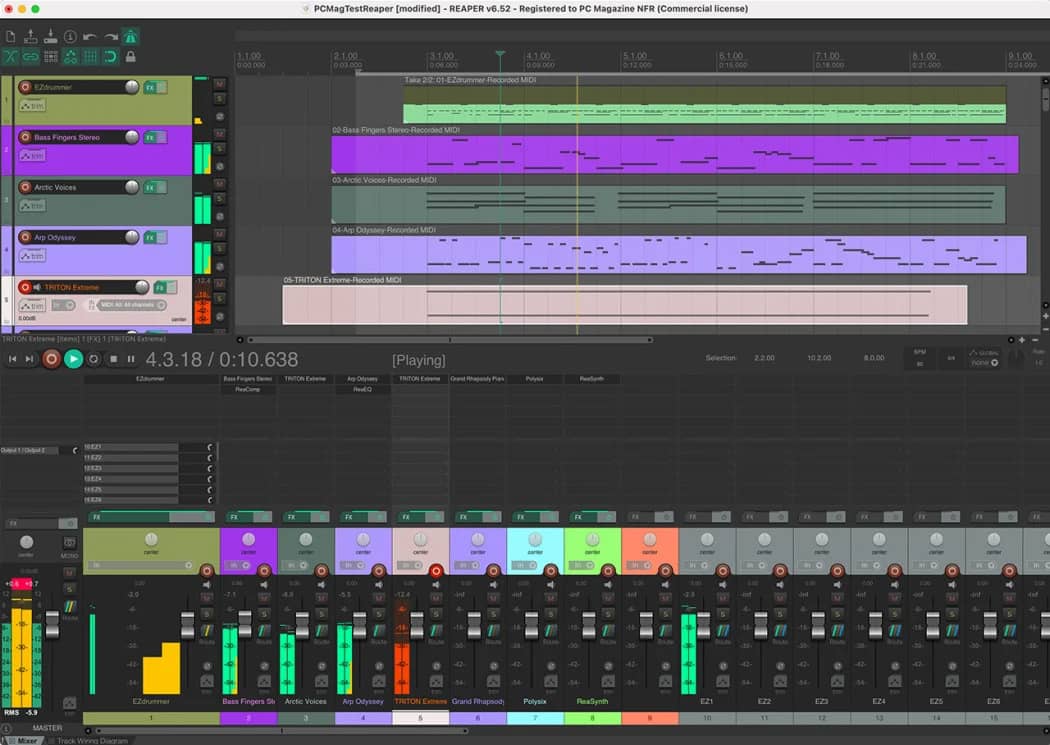 It's excellent software if you need a sufficient set of tools for your music production with great productivity and without lagging.
You can adjust the workflow and specify the hotkeys and presets so this digital audio workstation would be customized according to your preferences.
However, the interface of this DAW is not the simplest, and the design could be a more cutting-edge, industry-standard one.
Reaper price
You can purchase Reaper with a discounted license for $60.
There is also a commercial license for this DAW. In case you are making with Reaper more than $20000 per year, it will cost $225.
You also can use Reaper for free within a generous 60-day trial period.
FL Studio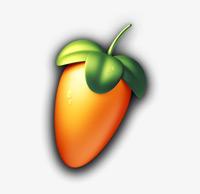 This DAW is crazy popular and many musicians use it. However, it's the last in our list of DAWs for mixing, because FL Studio (which was known as Fruity Loops before) wasn't created for mixing digital audio.
Fruity Loops initially was created for music producers and composers, and its main functionality is aimed at high-quality beatmaking and music production. It's the number one DAW used by hip-hop and electronic music producers.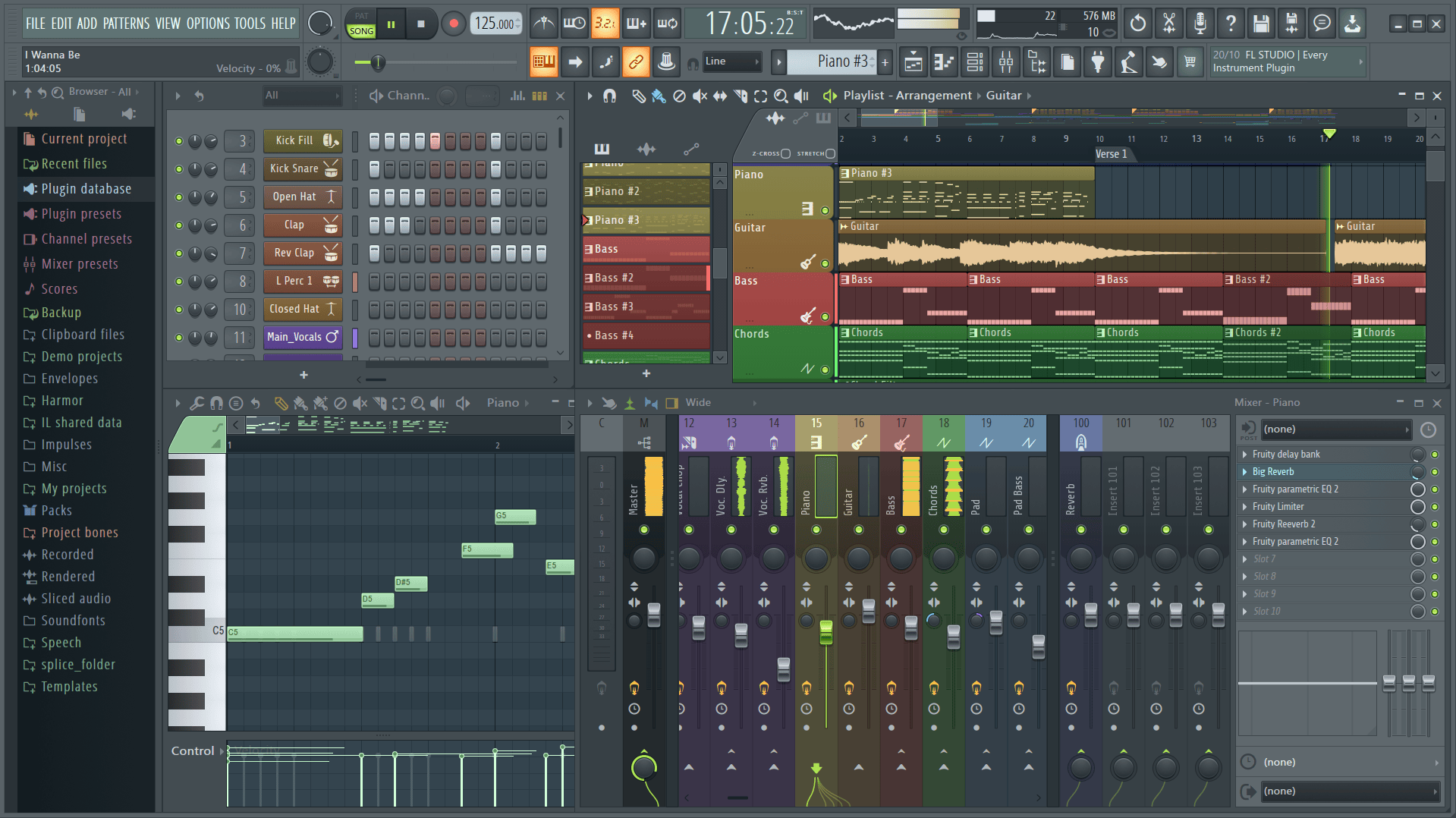 FL Studio can be used for making hip-hop beats and then doing a small amount of necessary audio editing and mixing.
However, FL Studio is not a DAW an engineer uses for industry-level mixing.
FL Studio price
FL Studio offers four edition options to choose from.
The smallest, Fruity Edition, costs €99, this variant is quite limited in resources.
The most advanced All Plugins Edition costs as much as €499.
As usual, you can try the DAW for free first.
What if I choose another DAW?
We have named here the most famous DAWs that engineers, artists, and musicians use. Of course, there are more, like Bitwig Studio, PreSonus Studio One, and other less popular ones.
 Bitwig Studio
Bitwig Studio is a great DAW for composing and audio production of high-quality electronic music. This DAW has a good set of plugins and virtual instruments. Bitwig Studio also excels at managing a live performance.
Studio One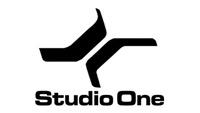 PreSonus Studio One is a complex DAW that organically unites the functionality for recording, composition, beatmaking, and mixing. Studio One has easily customizable fast workflow and a lot of useful features for songwriters to make a high-quality songs and arrangements.
Choose one of the most popular DAWs for your mixing and mastering
You can never name all possible choices of a DAW to mix and master your music.
However, if you are looking for the best DAW for you for recording, mixing or mastering, or even for other tasks, it's better to use a DAW that is well-known and widely used among mixing engineers and producers.
In the working process, you will be sharing projects with your colleagues and it will save time if you use the same software. There are always free trials for you to get a taste of the DAW your colleagues are using, and to choose the DAW you personally like the best.
Moreover, we don't recommend using some rare DAW which you have found and fell in love with. Because not many people know about it. For such products you won't find many tutorials, manuals, and tips on how to use them. Not mentioning the fact that your friends and customers will be probably using a different DAW.
Choose one of the most popular DAWs using the tips we listed in this article, they are from our experience as professional mixing engineers.
Mix your songs with Major Mixing
If you face any trouble with mixing or mastering a song, you can always count on us to have your back.
Major Mixing engineers all have many years of experience mixing and mastering big projects. We will be happy to bring your song to the highest-quality level of sound, so that it will be ready to compete with thousands of songs released on streaming platforms every day.
In this article, we showed you how to choose the best DAW for mixing, however, if you feel you might not be able to give your song the best shot with your mixing, just contact us.