It's hard to overestimate the importance of studio-quality recording. The recording is the stage when you determine whether your song will have a chance to rise to the top of the charts, or not. How you create your recording defines whether this song can be a potential hit. In this article, we want to give you some recording tips that definitely work, because we know it from years of working in the music industry.
Studio quality recording is the only option
Many novice musicians believe that everything can be corrected and tuned, that effects can make everything sound great. This is far from the truth. If you were using a low-resolution camera to take pictures, you would not be able to create high-quality photographs. Exactly the same is true in music. Recording vocals at home and using low-quality equipment or a careless approach to the recording will ruin your song.
It may not be obvious, but production and recording mistakes can not be fixed on the mixing mastering stage. After that, the mistakes of a mixing engineer can't be fixed with mastering. In order to receive a good result, you need to think about how to do it well, starting from the very beginning, from the stage of recording your song. Here are first two home recording studio tips for you, and they work for studio recording as well:
Learn to recognize the mistakes as soon as they sneak into your music, and to correct them at once. This habit is priceless, it will save you a lot of money and help you avoid so much stress.
So, on the stage of recording, look for mistakes, seek what you can improve. You should be pleased with the sound of a raw demo. In the future, mixing and mastering engineers will work on the balances and will add effects as needed. Therefore, this shouldn't be done while recording. Your recording should be without effects, and still, sounding good.
Planning to use autotune for your song during mixing? Of course, you do. But here is the important rule: how autotune will sound applied to a recording is sometimes unpredictable. That is why the important life hack is to listen to your vocal with autotune during or after the recording. This way you can find the places where you don't like how autotune sounds on your voice and re-record them. If such problems are discovered on the mixing stage, they are almost impossible to fix. Check our article about – How to use Autotune?
Should I record at home or in a studio?
Well, at first, the price. In fact, the entire recording will be free for you (except that you'll have to buy or rent the equipment);
You can choose the time and record whenever you want.
At home, you can record at any time and as much as you want. Time to improvise!
Pros of recording in a studio:
We mean, in a really professional studio with high-quality equipment and experienced sound engineers. There are some places that also call themselves recording studios, but even bedroom recordings are better than what they produce. We are not talking about those.
Professional recording studios have several microphones − you can choose one that is more suitable for your voice.
A professional engineer will work with you. They will correctly configure all the equipment, adjust the gain, and help to record everything with the highest quality. They will tell you what you can do to create the best recording.
The quality of the recording will be much higher than if you recorded it at home.
In the studio, you'll meet music industry professionals and make new friends. These useful connections may help to bring your music out into the world.
You'll most probably come to the studio with the finished material. There will be no time to improvise because time is money.
How to get the most of home recording. Home recording tips.
First of all, the main thing is a good microphone. Not necessarily the most expensive, though. There are a lot of high-quality budget microphones (you can find a small selection of budget microphones in one of our Instagram posts). The main thing is that this microphone must suit you.
How to choose a microphone? Ideally, you can rent several options and make recordings using them under the same conditions. Then choose the best recording and, accordingly, the microphone. Again, your microphone is going to be the most important piece of equipment. And now, when you learned that, here are our home recording tips.
Tips for recording vocals at home
Get a good microphone
Choose the largest room for recording and make at least minimal acoustic treatment. Ideally, these are bass traps (you can purchase them or make them yourself. If you are on a really small budget, for bass traps you can use pillows, mattresses, blankets, etc.
Purchase a pop filter.
Keep the correct distance to the microphone (about 30 cm) and the correct gain (in the loudest places no more than -5 dB). If on average the gain is normal, but at places it jumps -6 dB or more, you can reduce the volume without interrupting the recording.
Sound card. You don't have to buy an expensive sound card to get a high-quality recording. There are good budget ones, which should be enough for you (FocusRite, RME, Native Instruments).

How to get the most of the studio recording.
Recording in a studio isn't easy, especially for the first time, when all the environment will be new for you.
Plan everything regarding your studio recording session beforehand, and follow these studio recording tips:
Find the best studios in your city. For this, pay attention to what they put out, listen to their recordings. Choose only the best. Remember that all the money saved on the recording studio will be spent on re-recording, as well as on the additional work of mixing and mastering engineers who will try to make the recording mistakes not so obvious.
Prepare your song at home as much as possible. Record a good demo for yourself, which you could follow completely when working in the studio. You will have limited time and will want to make the most of it and come home with the recordings you wanted.
Come to the studio with the best voice health. It means, choose the time of the day that works best for you, be well-rested and full of energy for recording. Don't eat those types of food that may negatively affect your vocal cords.
This is definitely not the longest blog post about the recording tips, but we guarantee that if you follow our advice, you'll get an excellent result.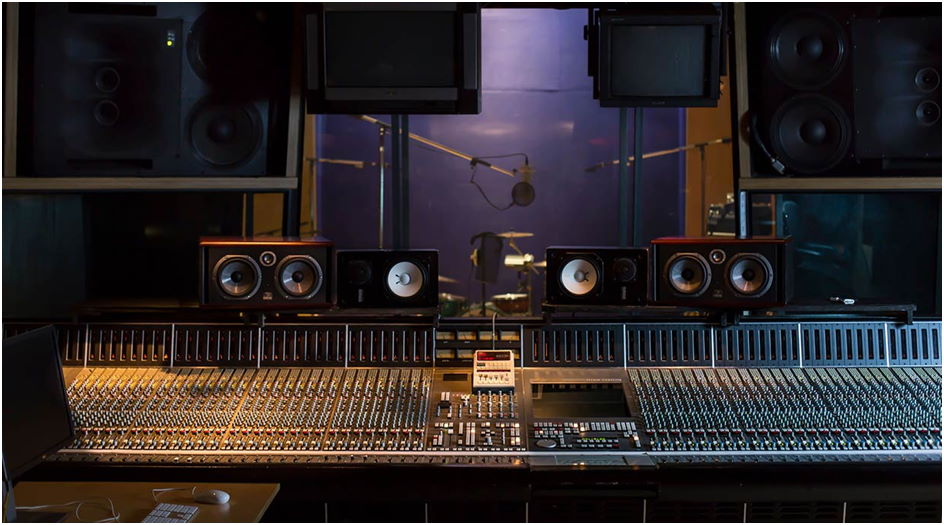 However, if you have any other questions regarding recording and releasing your song or album, feel free to contact us. Major Mixing is a team of music industry professionals with 10 years of experience and we provide music mixing and mastering services. We'll be happy to help you.