So, we have said many times that already at the stage of recording your song, you are laying down its potential to become a hit.
The fact is that many novice musicians believe that everything can be corrected, tuned, applied effects, and everything will sound great.
In order to get a good result, you need to think about how to do it as efficiently as possible, already at the stage of recording your song.
It is very important to understand that the mixing engineer won't fix the missteps that were made during the production and recording stage, and the mastering engineer won't fix the missteps of the mixing engineer. Learn to recognize all the mistakes at once − this will save you a lot of money and nerves.
You should be pleased with the sound of a raw demo. In the future, the mixing and mastering engineer will work on the balances and add effects as needed. Therefore, this shouldn't be done while recording by default.
Also, one of the life-hacks that will help you to record your vocals qualitatively: to listen to it with auto-tune after the recording. You might ask, «Why do this?».
Those places where you can hear the robotic effect, you can re-record with a few takes and make the sound as loud as possible. If it is necessary, make a small edit by yourself.
All this is done in order to avoid undesirable effects on the vocals, and also to save money and avoid the help of professional editors (although in some cases it is not a panacea).
Where can vocals be recorded? Obviously, in the studio or at home.
Pros of recording at home:
Well, at first, the price. In fact, the entire recording will be free for you (except that all equipment will be bought or rented for your money);
Record whenever you want.
You don't have a schedule at home. You can record whenever you want and as much as you want. Time to improvise!
Maybe, that's all …
How to get the most from home recording.
The most important thing is a good microphone. It may be expensive or not. There are a lot of high-quality budget microphones (you can find a small selection of budget microphones in our Instagram). The main thing is that it suits you.
How to choose a microphone? Ideally, you can rent several options and record in them under the same conditions. Then choose the best recording and, accordingly, the microphone. Once again a microphone and again a microphone. Even if you are an electronic producer, a microphone and a laptop will be enough for you.
Choose the largest room for recording and make at least minimal acoustic treatment. Ideally, these are bass traps (you can buy them or make them yourself). If you don't have enough budget, you can use pillows, mattresses, blankets, blankets, etc.
Purchase a pop filter.
The correct distance to the microphone (about 30 cm) and the correct gain (in the loudest places no more than -5 dB). If, on average, the gain is normal, but somewhere it jumps -6dB or more, you can reduce the volume without interrupting the recording.
Sound card. You don't have to buy yourself an expensive sound card. There are good and budget ones, which will be enough for you (FocusRite, RME, Native Instruments).

Pros of recording in a studio*:
Professional recording studios have several microphones − you can choose one that is more suited to your voice tone.
A professional engineer will work with you, who will correctly configure all the equipment, gain. He will help to record all with the highest quality and will give you good advice.
The quality of the recording will be much higher than if you recorded all at home.
Coming to the studio is always some kind of acquaintance and communication. This way you can make useful connections and bring your music out into the world.
You already come to the studio with the finished material. No time to improvise − time is money.
* Here we mean a good recording studio. Sometimes the conditions in which recording studios work are much worse than if you recorded everything in your bedroom.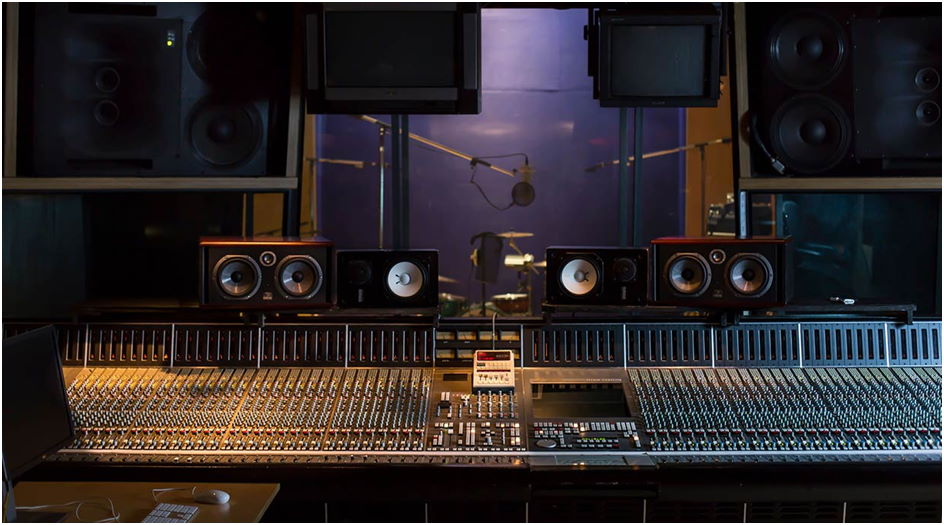 How to get the most of the studio recording.
Find the best studios in your city. Hear what they put out, how they record. Choose only the best. All the money saved on the recording studio will be spent on re-recording, as well as on the work of mixing and mastering engineers.
You can also consider a related option. For example, prepare everything at home as much as possible. To record a good demo, which you will follow completely when recording in the studio.